Victus FT23 Pro Reserve Maple Wood Baseball Bat 32 inch
$199.95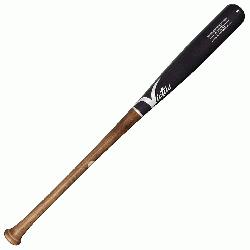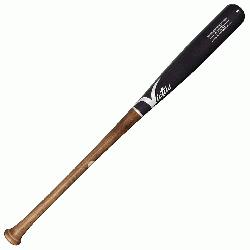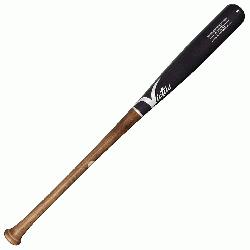 The TATIS23 bat is designed for power hitters, with an end-loaded construction that provides a similar feel to that of an i13 or AP5, but with an added emphasis on bat whip through the zone for maximum power. It features a flared knob for improved grip and control, a medium handle for a comfortable grip, and a large barrel with a glossy galaxy finish that adds style to your game. It's a perfect choice for players looking to take their power hitting to the next level.
Knob: Flared

Handle: Medium

Barrel: Large, 2.5"

Feel: End-Loaded
Fernando Tatis Jr. is a Major League Baseball (MLB) player who currently plays as a shortstop for the San Diego Padres. He was born on January 2, 1999 in San Pedro de Macoris, Dominican Republic. Tatis Jr. is considered one of the most talented and exciting players in the game, known for his impressive hitting, speed on the bases, and exceptional defense at shortstop.
Tatis Jr. made his MLB debut in 2019 and quickly established himself as one of the top young players in the league. He was named the National League Rookie of the Year in 2019, and followed that up with an All-Star season in 2020, where he hit .277 with 17 home runs and 45 RBIs in just 47 games, despite the shortened season.
Off the field, Tatis Jr. is known for his energetic and charismatic personality, as well as his love for the game of baseball. He has quickly become a fan favorite, and his electrifying plays have made him one of the most talked-about players in the sport.
The Victus FT23 Tatis bat has received rave reviews for its performance and quality. Users have noted its great power and balance, as well as its light and well-balanced feel. One parent reported that their grandson chose the Tatis21 over other top-shelf bats, finding it to have plenty of pop and a beautiful finish. Another user was impressed with the bat's craftsmanship and performance, saying that it has exceeded their expectations. Several users noted that the bat feels solid and has a lot of pop, making it a favorite among players. One player used it in a wood-only tournament and loved it, while another player drove the ball out of the park in their first game using the bat. The end-loaded design with good pop on the sweet spot is also noted as a plus. One user suggested that the bat performed better with the label facing down.
Reviews:
"Great bat! I hit a double off the top of the wall in my first AB using it."

"Such a good bat with great power and balance."

"My grandson chose the Tatis21 over other top-shelf bats, finding it to have plenty of pop and a beautiful finish."

"Loved the Tatis23 after comparing lots of bats. It had a well-balanced feel and great pop."

"Amazing craftsmanship and better than expected performance on the Tatis23."

"Bat feels great and has lots of POP."

"My son loves the solidness and pop of the bat. Perfect."

"Great bat."

"Solid bat with good end-loading and pop on the sweet spot."

"My son liked the Tatis bat a lot after using it in a wood bat tournament."
Victus Baseball Bat
Victus FT23
FT23 Pro
Pro Reserve
Reserve Maple
Maple Wood
Wood Baseball
Victus FT23 Pro Reserve
Victus FT23 Wood Baseball
Victus FT23 Bat 32