Rawlings Liberty Advanced Color Series Softball Glove 12.5 Right Hand Throw
$179.95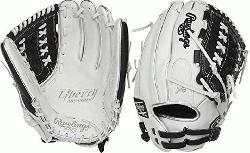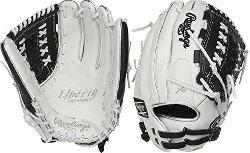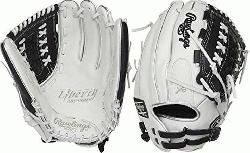 Crafted from the finest full-grain leather, the Liberty Advanced 12.5-Inch fastpitch glove features exceptional quality. In addition, it also offers a soft, game-ready feel for a quick and easy break-in. The combination of its large, 12.5-inch softball-specific pattern and double-laced basket web make it an ideal choice for infielders, pitchers and outfielders alike. The adjustable pull-strap allows for a custom fit. As a result your glove will always feel comfortable on your hand. Furthermore, the Poron XRD padding provides optimal palm protection against even the hardest hit balls. All of this is packed in new, unique colorways for an unmatched look and style on the diamond. Take your game to the next level; shop now!
Color:

White/Black

Throwing Hand:

Right

Sport:

Softball

Back:

Adjustable Pull Strap

Player Break-In:

30

Fit:

Standard

Level:

Adult

Padding:

PORON XRD Palm Pad

Series:

Liberty Advanced

Shell:

Full Grain Leather

Web:

Basket

Size:

12.5 in

Collection:

Color Series

Pattern:

125SB

Age Group:

Pro/College, High School, 14U
Limited Edition Color Way 12.5" Pattern game-ready feel full-grain oil treated shell leather Adjusted hand openings for improved fit and control.
Rawlings Softball Glove
Rawlings Liberty
Liberty Advanced
Advanced Color
Color Series
Series Softball
Softball Glove
Rawlings Liberty Advanced Color
Rawlings Liberty Softball Glove
Rawlings Liberty 12.5 Right